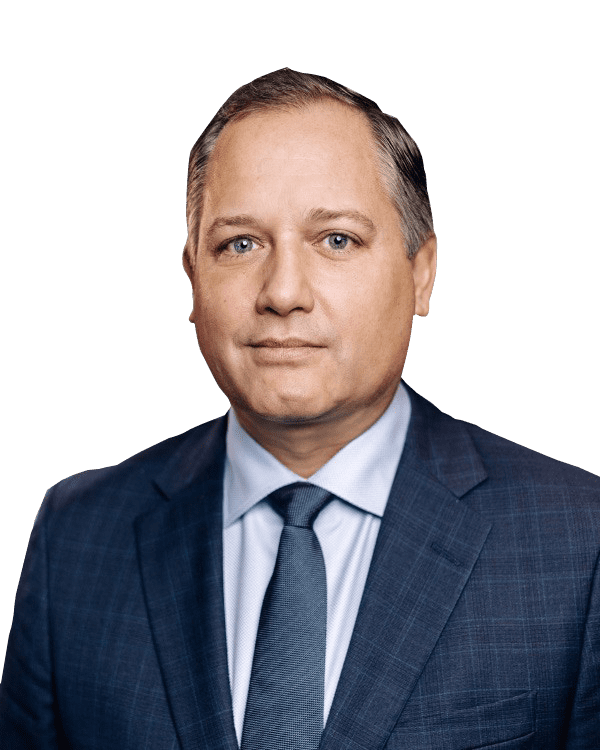 John was raised in East Lansing and is returning home to Michigan by joining Cunningham Dalman after spending twenty years with two well-known law firms based in Illinois. After trying several complex civil cases in state and federal courts, John gained admission to the Federal Trial Bar for the United States District Court for the Northern District of Illinois in 2006. He has substantial "first chair" trial experience and is admitted to practice in numerous other federal district courts and the Court of Appeals for the Seventh Circuit.
J.D., University of Texas at Austin - 2002
B.A., Michigan State University (James Madison College), with honors - 1996
Professional Associations and Memberships
State Bar of Michigan, 2022
Allegan County Bar Association, 2022
USDC for the Northern District of Indiana, 2020
USDC for the Eastern District of Michigan, 2017
Seventh Circuit Court of Appeals, 2015
USDC for the Central District of California, 2010
USDC for the Eastern District of Wisconsin, 2010
USDC for the Central District of Illinois, 2008
USDC for the Northern District of Illinois, 2003
American Bar Association, 2003
State Bar of Illinois, 2002
Ebert v. Sinai Health System (Cir. Ct. Cook County 2020) (acted as lead trial counsel for Sinai and prevailed on summary judgment, defeating claims that Sinai tortiously interfered with a physician's practice by accessing data shared with an affiliate health care entity, allegedly in violation of HIPAA).
Dispatch Taxi Management v. Freidman (Cir. Ct. Cook County 2018) (lead counsel of a network of businesses asserting derivative claims against a former partner in the businesses for breach of fiduciary duty and fraud. Secured the assets of the companies and obtained an order of default and criminal contempt conviction of the defendant for misconduct in discovery.)
Cahoo v SAS Inst Inc., 322 F Supp 3d 772, 784 (E.D. Mich., 2018) (prevail on motion to dismiss the majority of the putative class action claims alleged against the client, CSG Government Solutions, a software implementation partner servicing the State of Michigan's Unemployment Insurance Agency with an automated fraud detection program).
Reserve Hotels Pty Ltd. v. Mavrakis, 790 F. 3d 738 (7th Cir. 2015) (lead counsel for defendant prevailing on motion to dismiss claim for enforcement of a settlement agreement on the ground that plaintiff did not substantially perform by obtaining dismissal of an action pending in Greece, excusing a payment owed by the client of $950k).
Leveyfilm, Inc. v. Fox Sports Interactive Media, LLC, No. 13 C 4664, 2014 U.S. Dist. LEXIS 92809 (N.D. Ill. July 8, 2014) (prevailed on a motion for summary judgment that dismissed all claims for copyright infringement and violations of the Digital Millennium Copyright Act alleged against the client, Fox Sports Interactive Media).
Trek Bicycle v. Subaru, (N.D. Ill. 2012) (litigation counsel to Trek in a 2012 action asserting claims of trademark infringement, dilution and breach of a sponsorship agreement against a corporate marketing partner. Negotiated a settlement after completing wide-ranging expedited discovery on a motion for preliminary injunction).
Chandler v. Farag (Cir. Ct. Cook County 2012) (acted as lead trial counsel for Gene Chandler a/k/a the "Duke of Earl" through a jury trial in which Chandler prevailed on every claim alleged. The jury awarded Chandler the full measure of damages requested on both his breach of contract claim and for a production company's willful misappropriation of his name and likeness--a statutory claim under the Illinois Right of Publicity Act).
Walker v. Thumbplay (N.D. Ill. 2010) (defended an online music subscription service in multiple putative consumer class action claims for "cramming" -- i.e. placing allegedly unauthorized charges on mobile telephone bills -- and helped achieve a global settlement after prevailing on numerous motions to dismiss various claims asserted in the cases).
Wehrenberg v. Federal Signal (N.D. Ill. 2008) (trial counsel for Federal Signal, jury entered a not guilty verdict in the client's favor in claims alleging that the company breached a separation agreement with a former corporate executive by imparting "inside" information to him).
McGann v. McGann (Cir. Ct. Cook County 2006) (Defense counsel in a 2006 jury trial in which the plaintiff alleged that his father breached fiduciary duties owed to fellow shareholders in connection with a sale of a company they jointly owned. The plaintiff demanded $3.5 million prior to the verdict but the jury found the client had not breached any fiduciary duties owed to the shareholders, absolving him of any liability and awarding the plaintiff nothing).
Nevel v. Ocwen Federal Bank FSB, 2005 WL 106484 (N.D. Ill. 2005) (primary trial attorney in a 2005 bench trial before District Judge Kennelly for a lending institution defending a breach of contract claim brought by its former in-house attorney and succeeding in having no damages awarded for the "largest single component" of the claim).
Loeffel Steel Products Inc. v. Delta Brands, Inc., 387 F. Supp.2d 794 (N.D. Ill. 2005) (represented a steel producer in a breach of contract and fraud action against a manufacturer that produced a multi-million dollar piece of defective equipment the client used as its sole means of production. Negotiated a lucrative settlement for cash and mechanical improvements.)
"Me and My Shadow -- World-famous magician, Teller, wins summary judgment against copycat magician." Published by the Illinois State Bar Association Intellectual Property Section, June 2014, Vol. 53, No. 4
"A Review of Recent Texas Whistleblower Litigation." Published by the Texas State Bar Association.
Volunteer Associations and Memberships
International Association of Privacy Professionals
Lawyers for the Creative Arts
Board Member and Treasurer, Rose Hall Montessori School 2018-2020
Hobbies and Community Activities
Married to Katherine with three children, Audrey (9), Josephine (7) and Theodore (4)
Active coach youth sports (soccer, baseball and basketball)
Reading
Travel